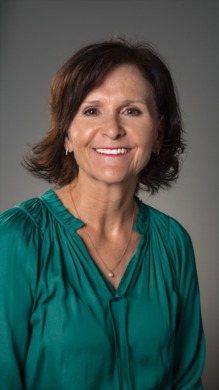 Fueled by nearly 20 years of real estate success, Gabby Taylor has earned her reputation for being the hyperlocal real estate expert for the Inland Empire. Originally from Chester, England, Gabby cultivated her vast professional expertise by excelling as a corporate events and human resource manager. Her high-level attention to detail, combined with her keen organizational abilities and natural leadership skills, led Gabby to great achievements throughout her career.
Through her own home journey, Gabby's world travels led her to yearn for a place to put down roots. She was inspired to transform her work in the corporate landscape into a synergetic blend of her talents, skills, and passion, which drew her into the exciting world of real estate. Along with her husband, Michael, she worked to create a thriving business that would leave a lasting legacy for their children and the Redlands community they love, which grew into the Gabby Taylor Group.
Gabby's global experience inspires every interaction, as she effortlessly aligns with your unique needs and designs a strategic plan of action towards your goals. From guiding first-time homebuyers to negotiating complex transactions for sellers Gabby provides straightforward advice that supports your financial interests and gives you the advantage you need in today's competitive market. From brilliant marketing that leverages savvy technology to planning, staging, and photography, Gabby has mastered the arts of truly listening and providing inventive solutions for every type of real estate endeavor.
Beyond real estate, Gabby enjoys practicing yoga, cooking, hiking, and traveling whenever she can. She is passionate about giving back to her community through various organizations, including St. Jude Children's Research Hospital and breast cancer awareness initiatives.